Google Interstitial Ads Implementation For Web – via Google Ad Manager
Mobile web Interstitials
Mobile web Interstitials are full page mobile ads shown between pageviews and designed to respect user experience while offering publishers high eCPM and Revenue.
Web Interstitials (Desktop)
Web interstitials appear in-between page navigation when user click on link within article.
App Interstitials are very much popular format that currently being utilized by almost all app developer to monetized their Ads.
Google recently launched Web Interstitial format which work in same way as of App interstitials but on Web.
Interstitial Ads are not limited to a static image only. Interstitials ads can be video, Image, Rich Media, Survey ads. Publishers are getting a triple-fold increase in eCPMs, driving more earnings with less impressions.
Web Interstitials respect user experience by providing
Clear Exit/close Button
On Link Click , Automatically pre-load and render before navigating away from the page.
Frequency Cap of 1 Ads per 1 Hour
Difference Between AdSense Vignettes And Web Interstitials ?
Step By Step Guide for Web Interstitials Implementation via Google Ad Manager

Login To Google Ad manager and Click On Inventory Section


Firstly we will create the Interstitial Ad unit in Ad manager,So Click On "Ad Units" and then Click on "New Ad Unit"

Creation Of Ad unit,

Code : It defaults to the name used in "Ad Unit Name" if left blank.
Codes can be up to 100 characters and are not case-sensitive. Only letters, numbers, underscores, hyphens, periods, asterisks, forward slashes, backslashes, exclamations, left-angle brackets, colons, and parentheses are allowed. Name Add Relevant Ad unit name Size Mode Fixed Banner Sizes300×250,336×280,320×480,480×320,1024×724,724×1024
Mobile Interstitials 320×480 and 480×320
Tablet Interstitials 1024×724 and 724×1024
Desktop Interstitials 300×250 and 336×280
Keep Rest of the setting As It is
Generate the Code
Select Ad unit Created Recently,
Click On "Tag" Section
Select Tag Type : Google Publisher Tag
Enable : Single Request
Enable : Collapse Empty Div
Enable : out-of-page creative
For Example
/316174035/AdTagMacros/AdtagMacros_Web_Interstitials

// Default code of GPT, If you already have GPT implemented ignore this code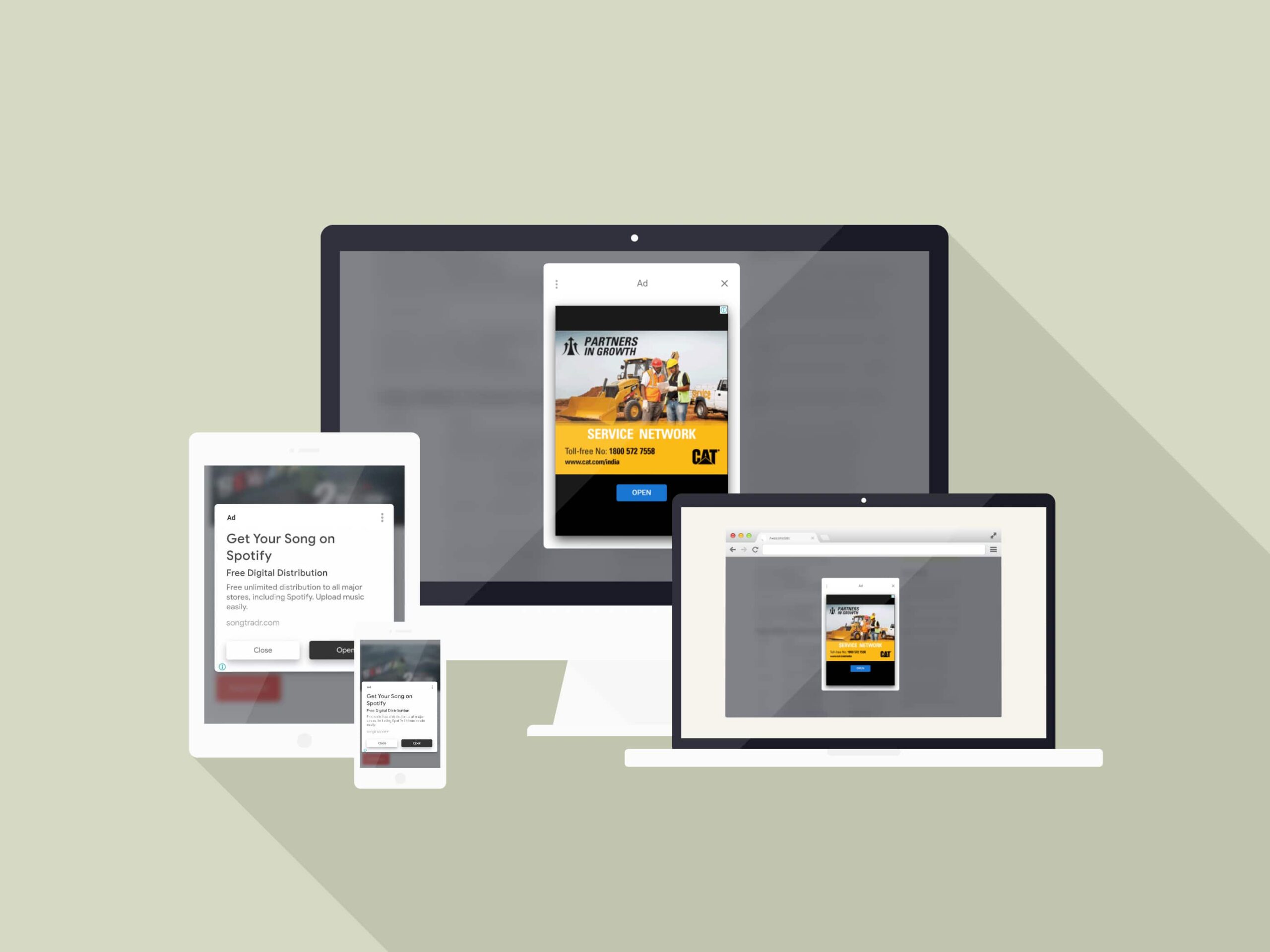 To demo the interstitial format, append #gamInterstitialDemo to a website page that already has some GPT tags. Clicking a link on the page that causes a navigation should trigger the format.
Tags:
GAM
google ad manager
Google Web Interstitials