To check whether or not provided VAST is correct and contains video.Paste the VAST URL in below webpage's VAST URL section.
Google have added new functionality checks like IMA SDK (Interactive Media Ads Software Development Kit which is used for requesting video ads.
Fb
Use the video ad tag URL. As described in other articles, you can pick up the URL in DFP or create the URL manually.The URL includes all of the parameters for the video ad tag.
Create objects for ad requests and specify the appropriate parameters.
With this option, you construct a video ad tag using ActionScript 3. The ActionScript code calls on the IMA SDK.
DoubleClick
https://developers.google.com/interactive-media-ads/docs/vastinspector_dual
If there is %n present in the VAST URL make sure to replace it with [timestamp] because for Google Inspector will show an error if %n is not replaced.
Here are some tools where you can check whether provided VAST is having issue or not.Issue related to Landing page error, Companion Ad etc
Video HUB VAST Tag Tester
http://tagvalidator.videohub.tv/?adtag=&playerType=jwPlayer&playerSize=640×360&adtagType=&adChoicesOverlay=off
ZedoVAST Tag Tester
http://zutils.zedo.com/vastvalidator/#/vastInspector

EpomVAST Tag Tester
To validate VAST tags, verify VAST ad responses, and ping the tracking URLs, insert your VAST tag or VAST ad response to the field below, choose the ad type (Linear or Non-linear), and click Submit
http://epom.com/vast-inspector
JW Player VAST Tag Tester
Test JW Player's video ad capabilities using our VAST MP4, Liverail VPAID, and Google IMA sample tags or with your own ad tag.
The JW Player Ad Tester logs ad events as they fire.
https://developer.jwplayer.com/tools/ad-tester/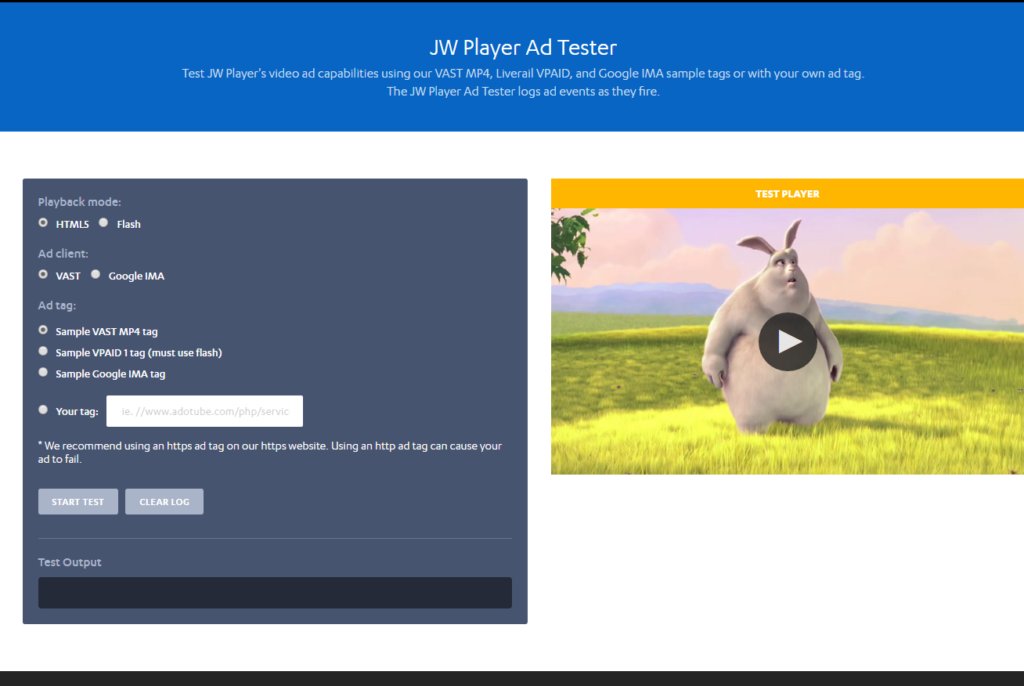 Tremor VAST/VPAID Tag Validator 
http://tagvalidator.tremorvideo.com/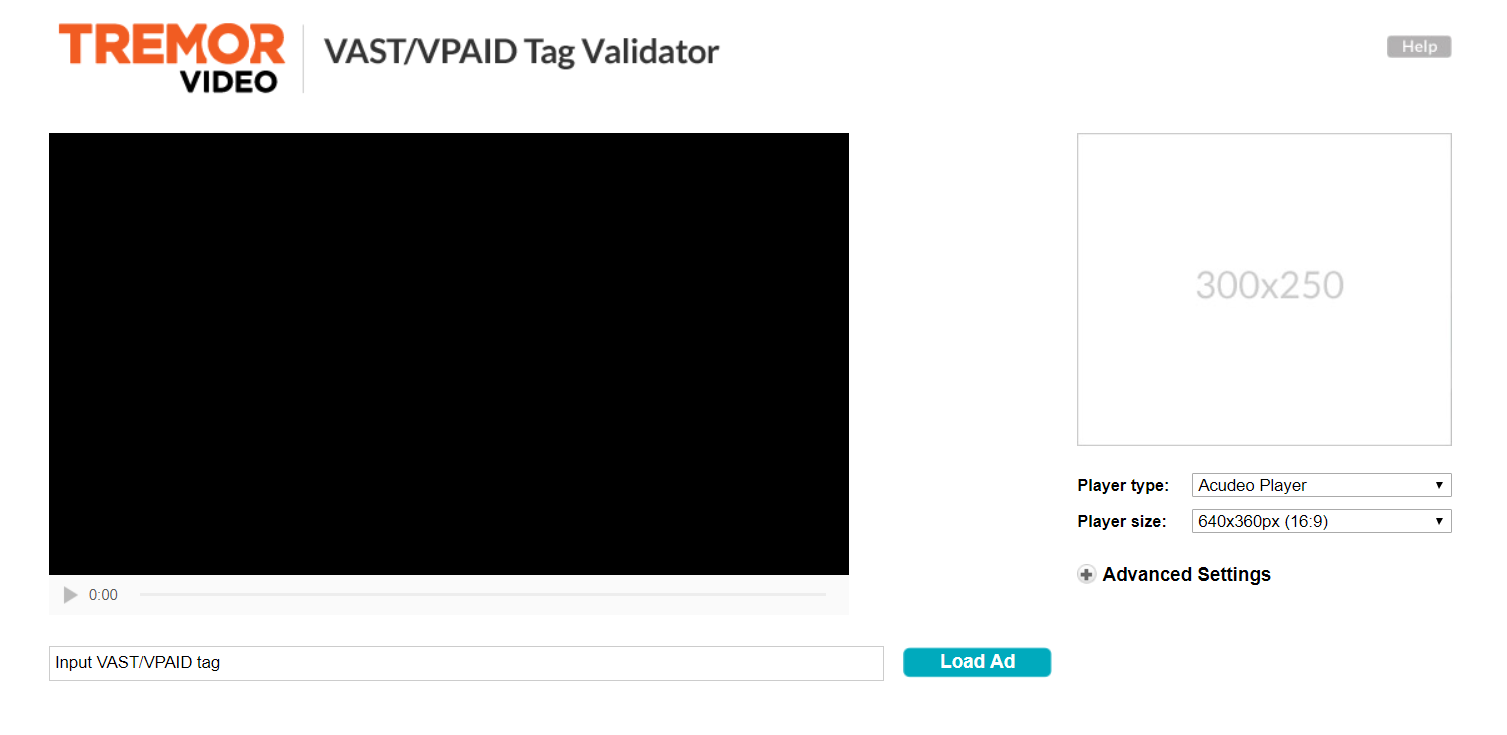 Youtube VAST Tag Tester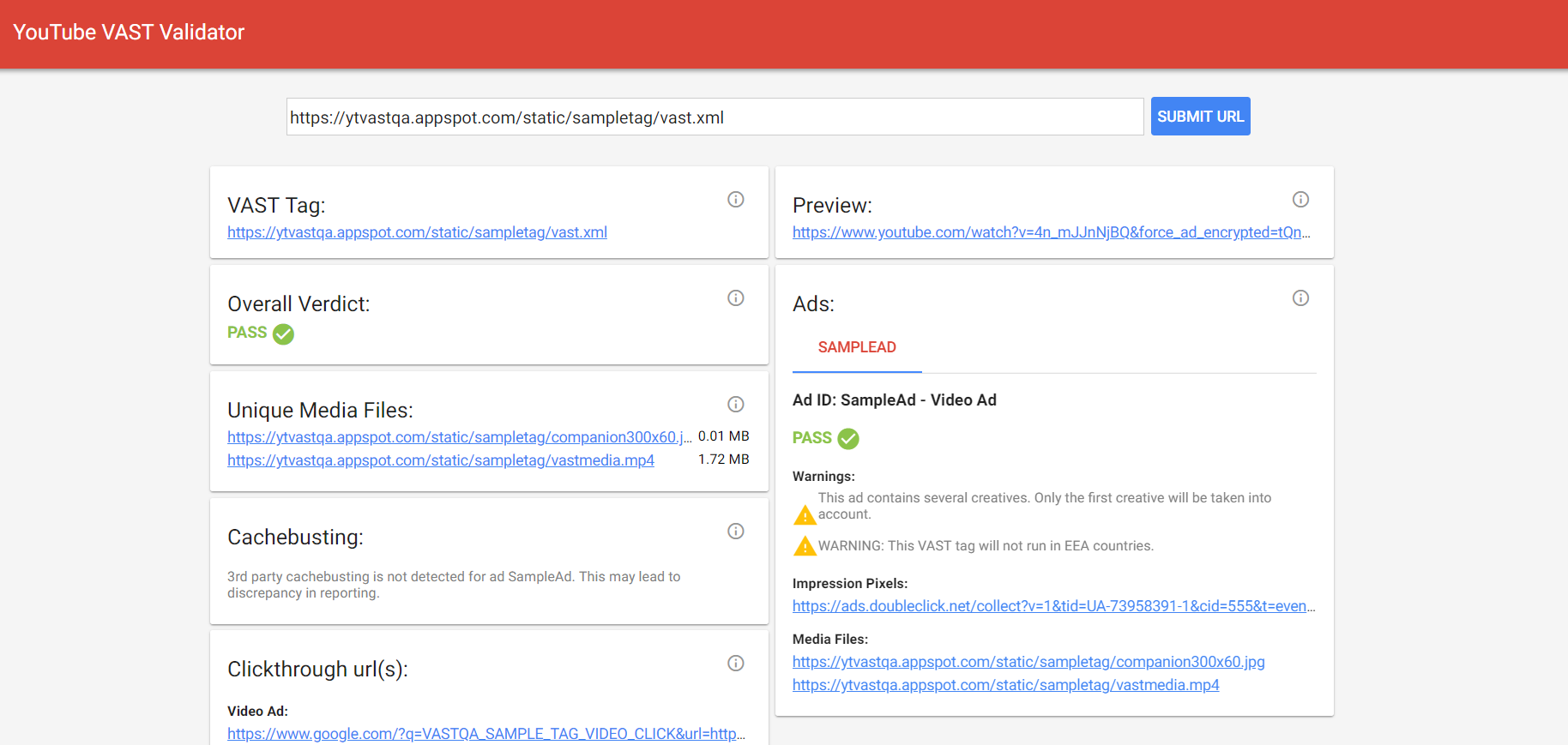 Freewheel VAST Tag Tester 

http://vi.freewheel.tv/apc/index/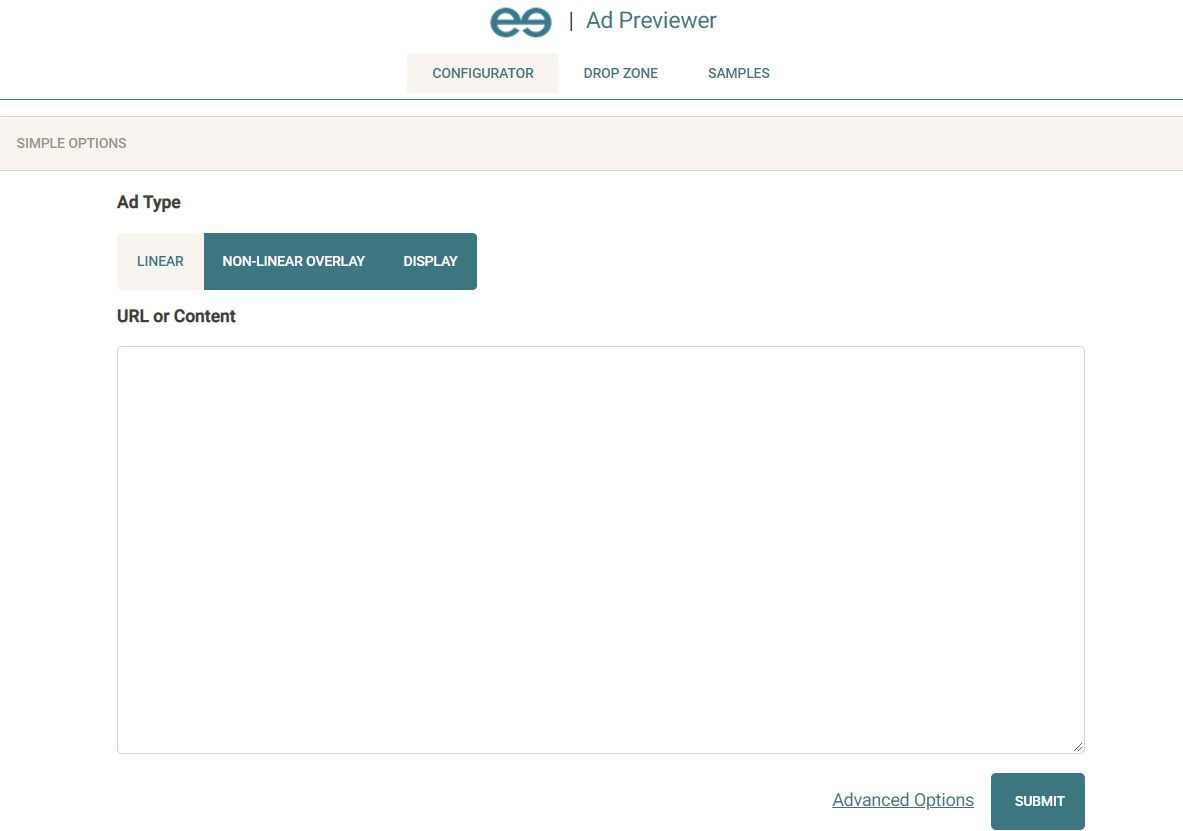 SpringServe VAST Tag Tester 

SpringServe VAST Tag Tester, Share the result with the client.
http://tools.springserve.com/tagtest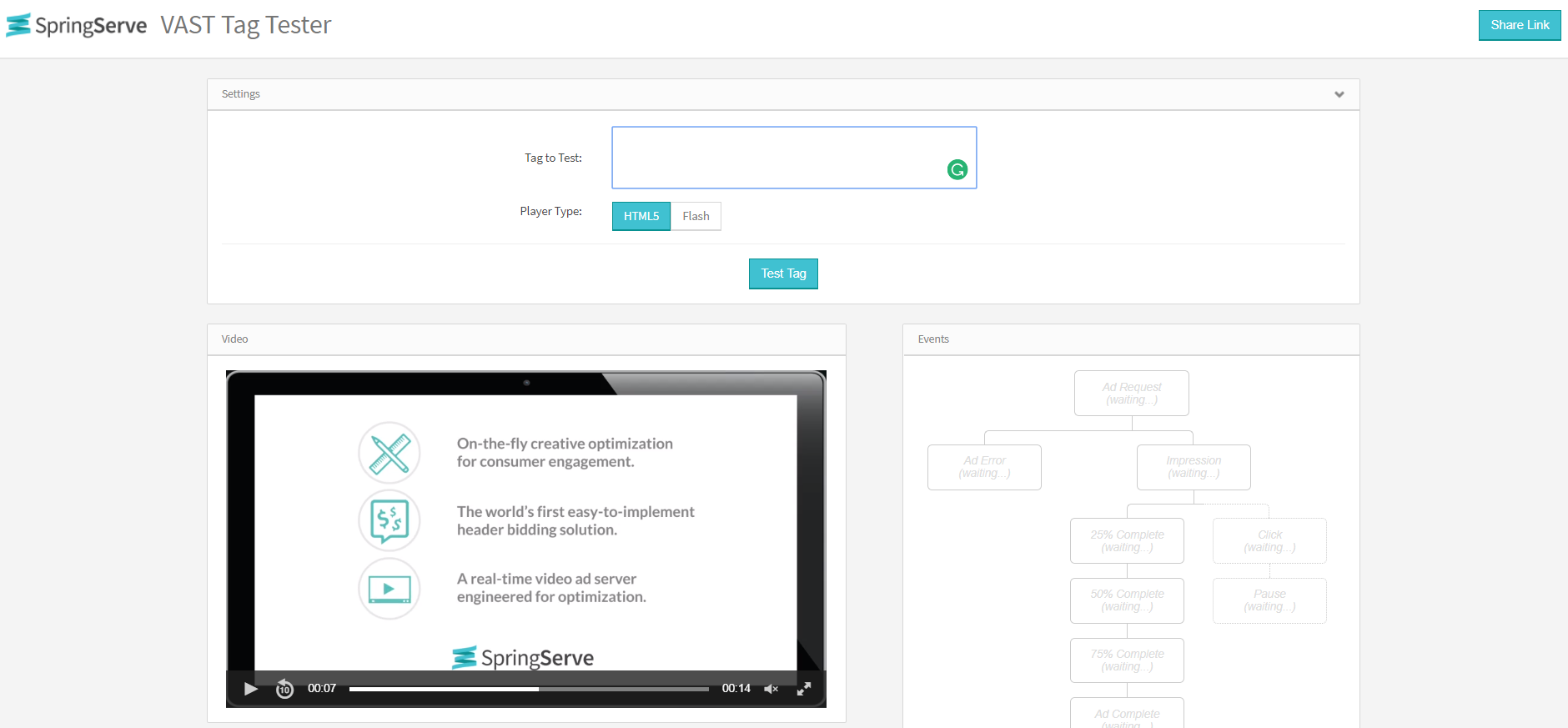 BeachFront VAST Tag Tester 

BeachFront VAST Tag Tester
http://validator.beachfront.io/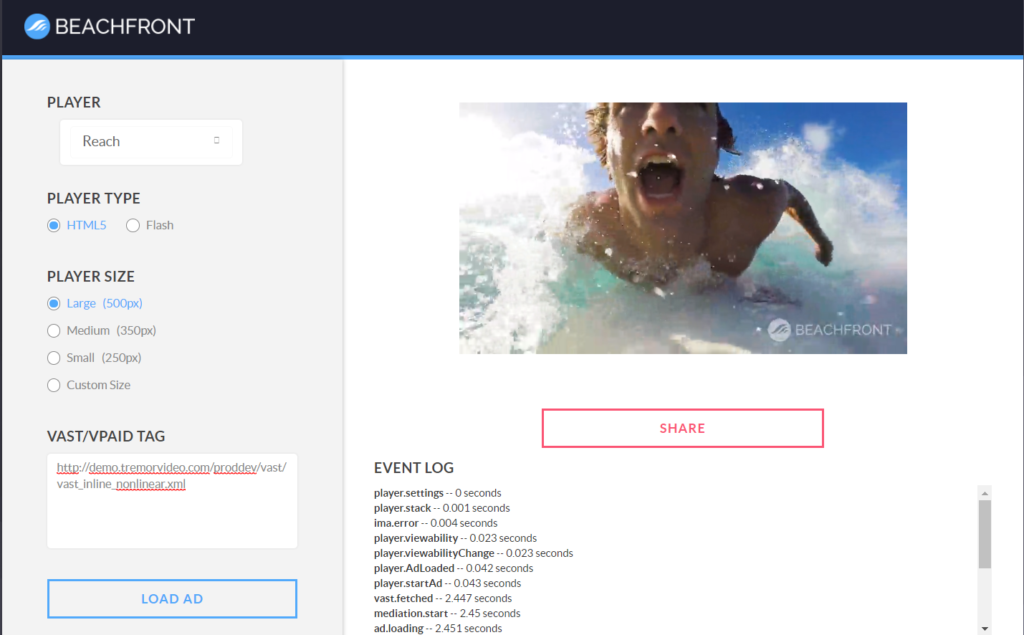 Adops ForumVAST Tag Tester

http://www.adopsforums.com/adops-tools/vast-validator