Online digital advertisement which is also known as internet advertisement considered as most effective medium of advertisement. Nowadays the global share of digital advertisement is increasing rapidly.
$121Billion which is 23 % of total ad spends which clearly signify the importance of digital advertisement.
 So what are the standard ad sizes that are used in digital marketing?
There are many ad sizes approved by IAB to run but below some of them
Horizontal Online Banner Ad Sizes
·

       

728 x 90 Leaderboard
·

       

468 x 60 Banners
·

       

234 x 60 Half Banner
Vertical Online Banner Ad Sizes
·

       

120 x 600 Skyscraper
·

       

160 x 600 Wide Skyscraper
·

       

120 x 240 Vertical Banner
Rectangular Online Ad Banner Sizes
·

       

336 x 280 Large Rectangle
·

       

300 x 250 Medium Rectangle
·

       

180 x 150 Small Rectangle
·

       

88 x 31 Micro Bar Rectangle
Square Online Ad Banner Sizes
·

       

250 x 250 Square
·

       

200 x 200 Small Square
·

       

125 x 125 Button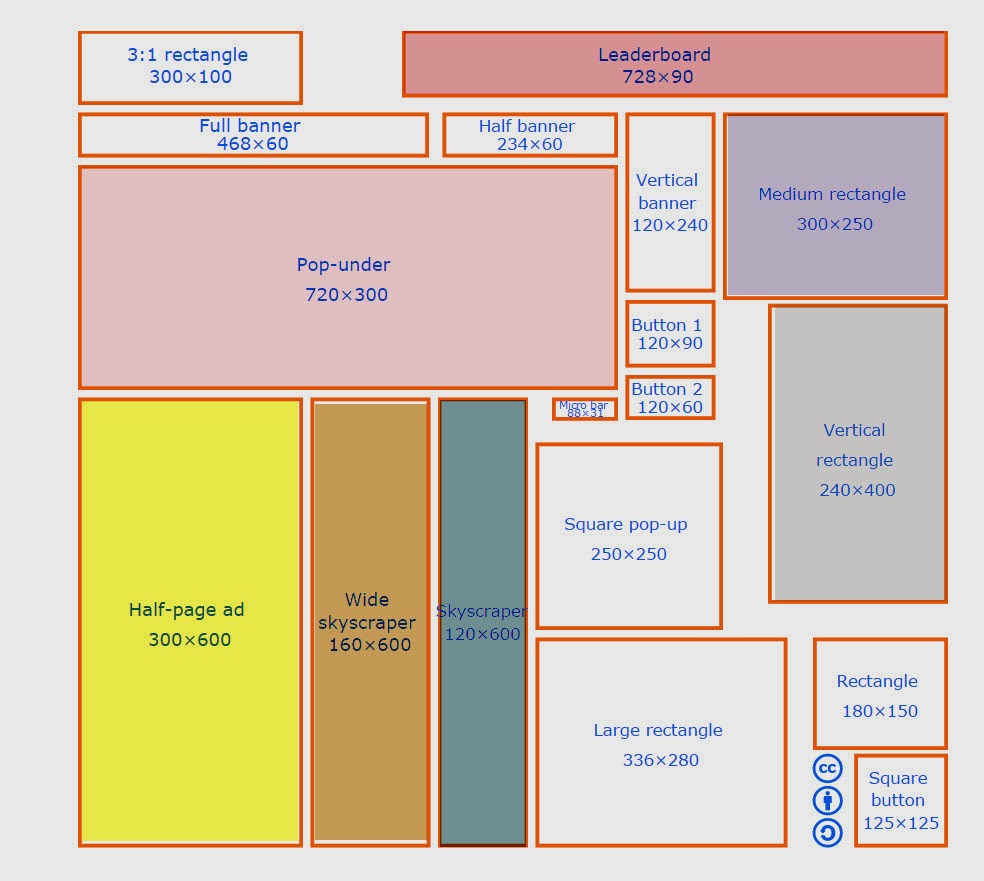 Top Image courtesy :door15studio.com