As technology changes many new third party vendors are providing creative tags for ads.It's very important to understand the macros (cache buster/click tracker implementation ) so that no discrepancy will occur in the campaign.This post will guide you all for macros implementation for Atlas,Eyeblaster,Adgear,Collective media,unicast and many more.
 Celtra
Original Tag:
Modified Tag :
Note:Append %c in Code after clicking on provided link for QA.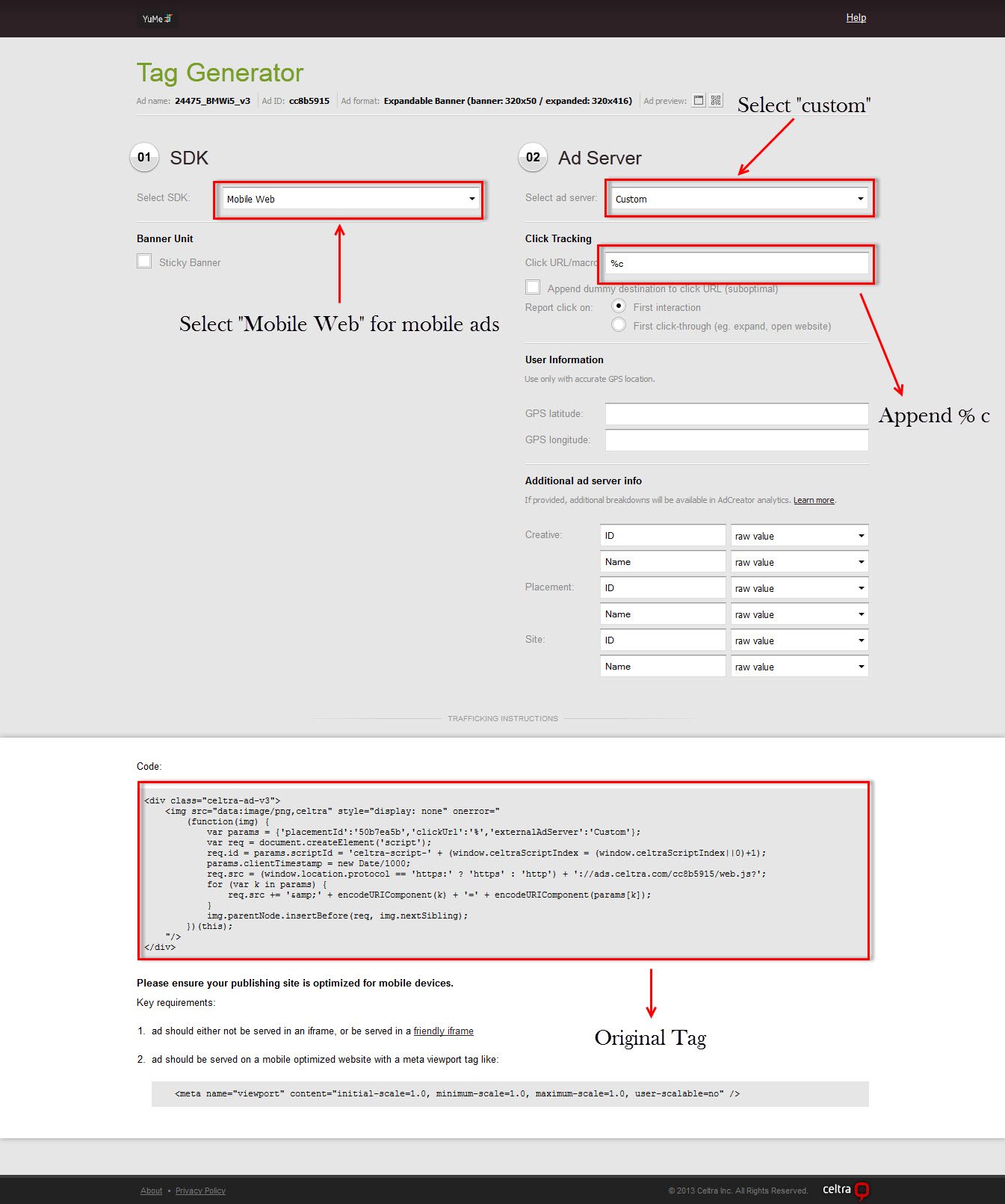 Atlas (atdmt)
Related Articles
-0

---

As Technology Changes, Many New Third Party Vendors Are Providing Creative Tags For Ads. It's Very Important To Understand...